On June 29th, Mara and I had the opportunity to visit the Live Oak community in Santa Cruz County to participate in one of the Youth Action Network's (YAN) Pop-Up Events. See a video field note from our visit here!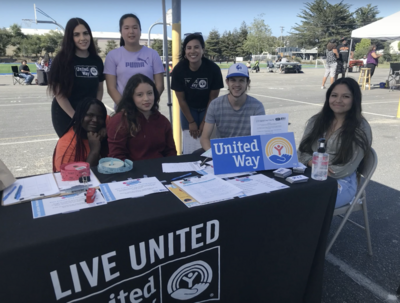 UC Santa Cruz faculty Gina Langhout and Steve McKay collaborate with United Way of Santa Cruz County on the Youth Action Network. YAN's Pop-up Events have the goals to: 
Connect youth to programs and resources within their local community; 

Connect youth to leadership opportunities; 

Bring YAN program partners together and connect in a new way; Build relationships between youth, community, and partners; and

Co-create events and planning with YAN youth and program partners; connect youth to mental health resources and stressbusters.
On this occasion, the event took place at Shoreline Middle School, and we had a delightful experience getting to know all the amazing partners our colleagues from UCSC have been collaborating with, and the work the youth have done throughout the first pilot year of the Youth Action Network Program. 
Please watch the video on the UC Links YouTube channel here!